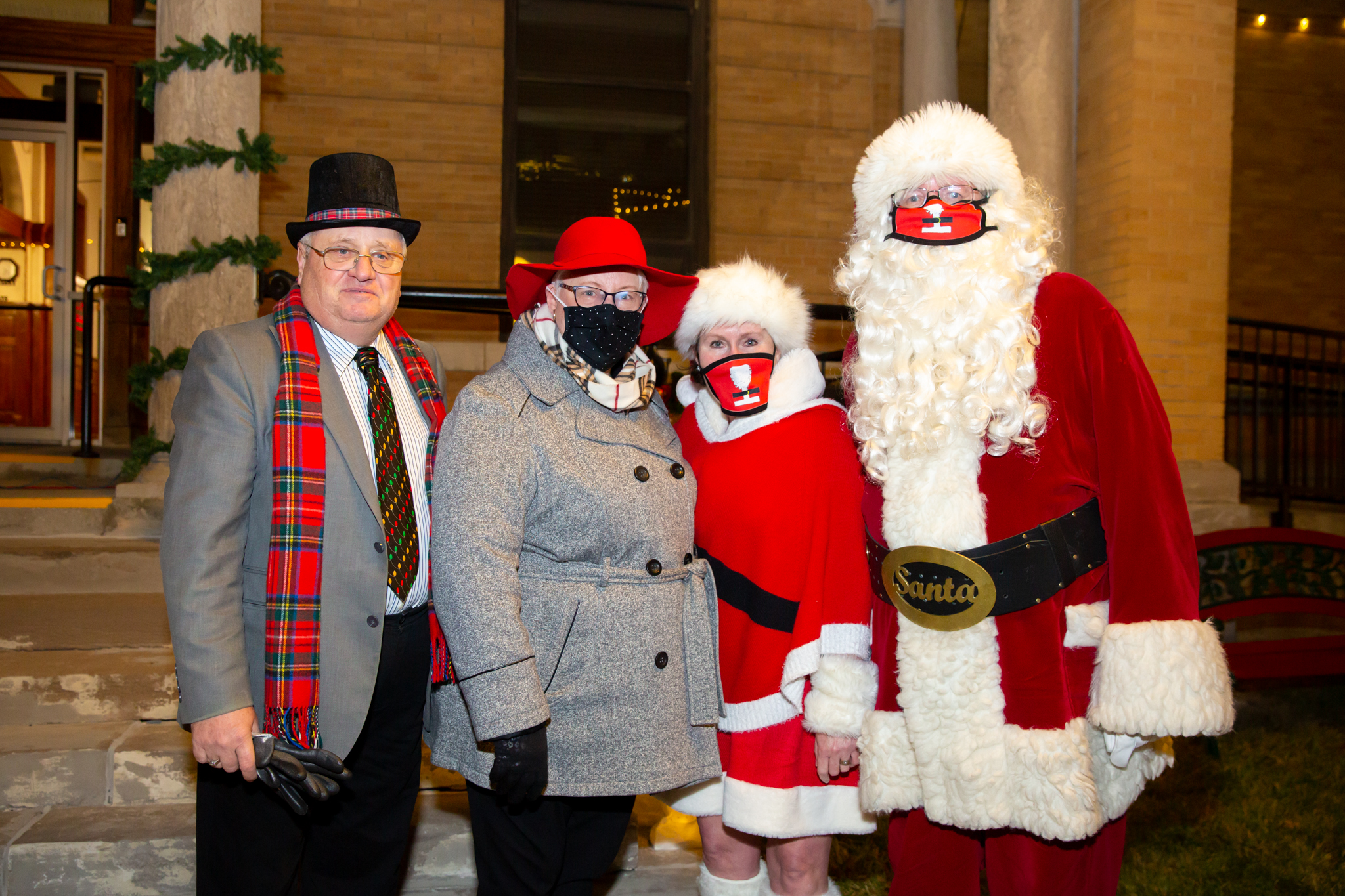 On Saturday, December 5, 2020, Love the Harrisonville Square hosted a virtual Christmas On the Square to help keep the community safe amid rising COVID-19 case numbers in the area.
Viewers at home were able to see Santa's retelling of "The Night Before Christmas", hear him answer letters sent in by area children and get the latest update from his elves on how good kids around town have been this year.
The Square was also lit with over 200 Christmas luminaries in addition to the lights on the Cass County Courthouse and tops of the buildings. Volunteers welcomed guests to drive through with candy canes at a gate on Independence Street.
The evening concluded with The Mayor's Tree Lighting. The ceremony included a selection of carols performed by Rebekah, Angela, Alex & Leah Bartlett, a reading of the Christmas story by Associate County Commissioner Monty Kisner and special holiday greetings from Master of Ceremonies David Coffelt and Scott Beck, President of Love the Harrisonville Square.
Mayor Bowman spoke to the audience online and those that attended in person about the difficulties of this year, the importance of supporting local businesses and gave thanks to front line and essential workers among other topics. Then the Mayor introduced area children selected to help light the Mayor's Christmas Tree and the countdown began.
When the tree was lit and as "We Wish You a Merry Christmas" was sung, Santa and Mrs. Claus themselves surprised the delighted folks by making a special appearance to kick off the holiday season.
Love the Harrisonville Square thanks all those involved in making the night possible including our volunteers, the Harrisonville Parks Department, Street Department, City of Harrisonville, the downtown businesses and these partners: Artisan's Corner on Wall, Scott & Annette Beck, The Wellness Counseling Center, Commerce Bank, Sherwood Bank, Stites Media Consulting and Crown Realty.