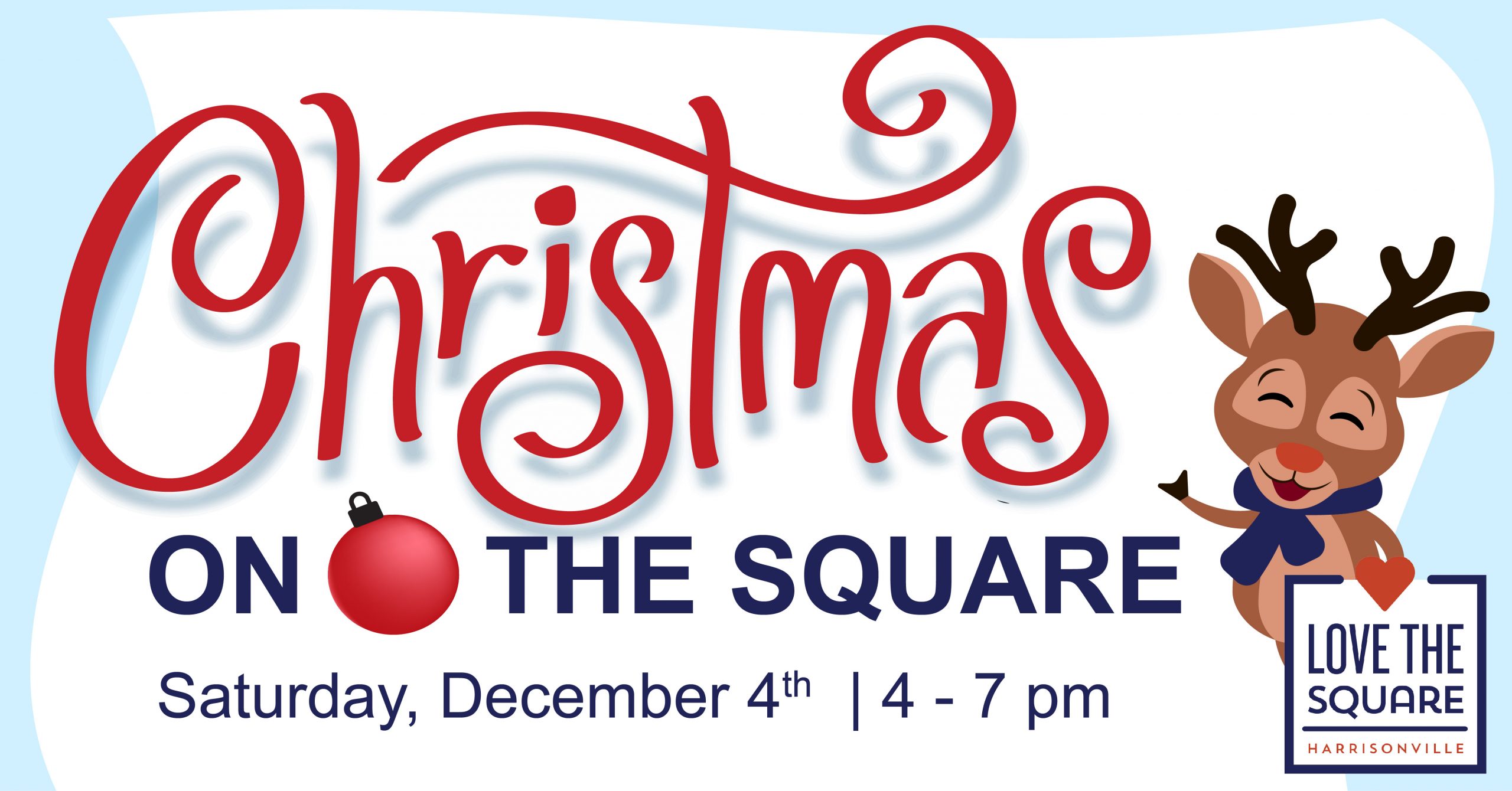 Join us as we welcome the holiday season to the Historic Harrisonville Square in the heart of our community!  Download an EVENT GUIDE HERE! 
Stop by for a visit with our special guest, all the way from the North Pole. 4 – 6 pm. FREE.
Take an old-fashioned hayride around the Historic Harrisonville Square. 4 – 6 pm. FREE. 
Take a fun ride around the Square on the Harrisonville Rotary Club's mini train. 4 – 6 pm. FREE. 
Enjoy the festive luminaries on display along the steps of the Cass County Courthouse. 4 – 7 pm. FREE. 
Last Minute Sublet:  Enjoy the special performance of favorite holiday songs by this acoustic duo. Check them out here.  4 – 5 pm. FREE.  
In the Light Chorale: Soak up more sounds of the season with a performance by these talented singers. 5 – 5:30 pm. FREE.
Connie White School of Dance: Be delighted by dance performances from these local youngsters. 5:30 – 6 pm. FREE.
Holiday Sing-a-long: Join us in a holiday sing-a-long led by Last Minute Sublet. 6:00 – 6:15 pm. FREE.
All activities free unless noted. 
Azure Hollow: Stop in to leave your letter for Santa and make a smore at the smore station! 4 – 7 pm. 
Brick House Coffee Bar & Eatery: Check out the selections from local vendors in this mini holiday market.  
Crown Realty: Come by and pick up a marshmallow snowman kit, get a treat and do a little holiday shopping. 4 – 7 pm. 
Garden Gate Floral & Gifts: Get a holiday craft kit for the kids and raffle tickets for gift certificates and a holiday arrangement. 4 – 7 pm. 
Harrisonville Chamber of Commerce: Enjoy a chilli dinner for $5 and bid in the Silent Auction for holiday baskets and more. Proceeds benefit the Harrisonville Chamber of Commerce. 4 – 7 pm.
Robin's Nest Boutique: Stop in to shop, see the tea party set up and get Christmas treats! 4 – 7 pm.
Sharpe-Hopper Log Cabin: Step back in time at the Log Cabin, decorated for Christmas and get a take n make rustic craft kit from the Cass County Historical Society. 3 – 5 pm. 
Shiver's Ice House: All the way from Whoville…it's The Grinch! 4 -7 pm. 
Smile Doctors: Come in for a fun holiday kids craft! 4 – 7 pm.
The Vault: Check out the LIVE Nativity, then step inside for Birthday party treats and more!  4 – 7 pm. 
Come see the living nativity on display in front of The Vault, presented by members of Heart Of Life Church. 4 – 7 pm. FREE. 
Help us officially welcome the Christmas season to the Historic Square with the Mayor's Tree Lighting Ceremony and holiday greetings from our special guests.  6:15 pm.
Enter to win the beautiful holiday arrangement featured at the Mayor's Tree Lighting or gift certificates to Garden Gate Floral.  Tickets available at Garden Gate Floral or in the lobby of The Chamber of Commerce. 6 tickets for $5 or 10 tickets for $8. Winners will be announced before the Mayor's Tree Lighting. 
Be sure to pick up your Christmas on the Square event map and FREE candy cane from our dedicated volunteers around the Square.  Help us continue to make this event free for the whole community by dropping a donation into the large wrapped gift boxes. All proceeds help fund our non-profit organization and continue the mission of revitalization in Downtown Harrisonville.
Many downtown district businesses will be open for business with special sales and more! Bring your holiday shopping list, and support your local merchants and restaurants.