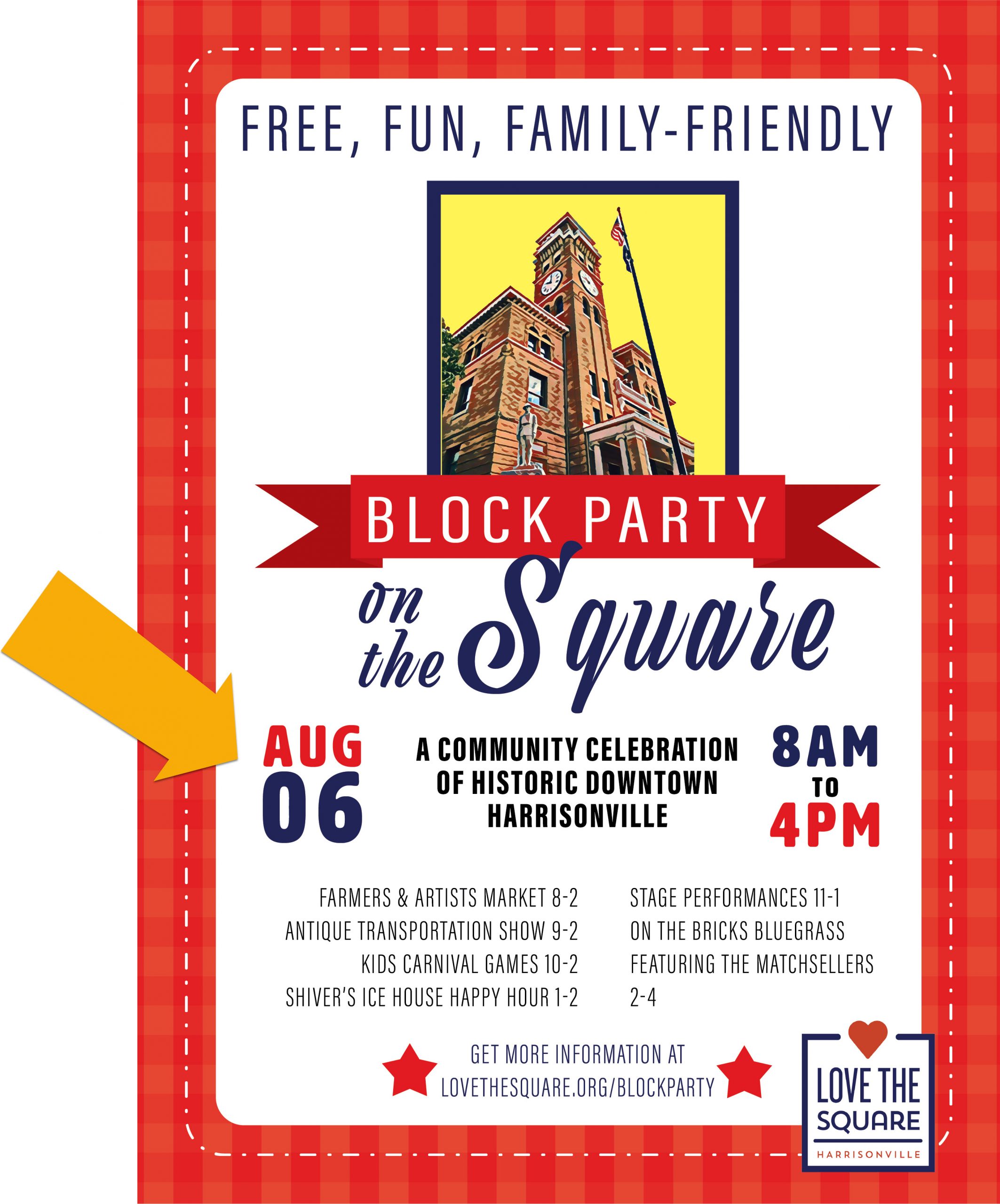 ****UPDATE**** Due to weather concerns the Block Party on the Square has been postponed to August 6th.
Sponsored by Family Center Farm & Home
This fun, free, family-friendly event is proudly hosted by our 501(c)3 non-profit organization. To help us continue our mission of revitalization of the downtown district please make a donation online or at the event.
WE NEED VOLUNTEERS! Can you donate a few hours to help? Let us know here!